Skip to product information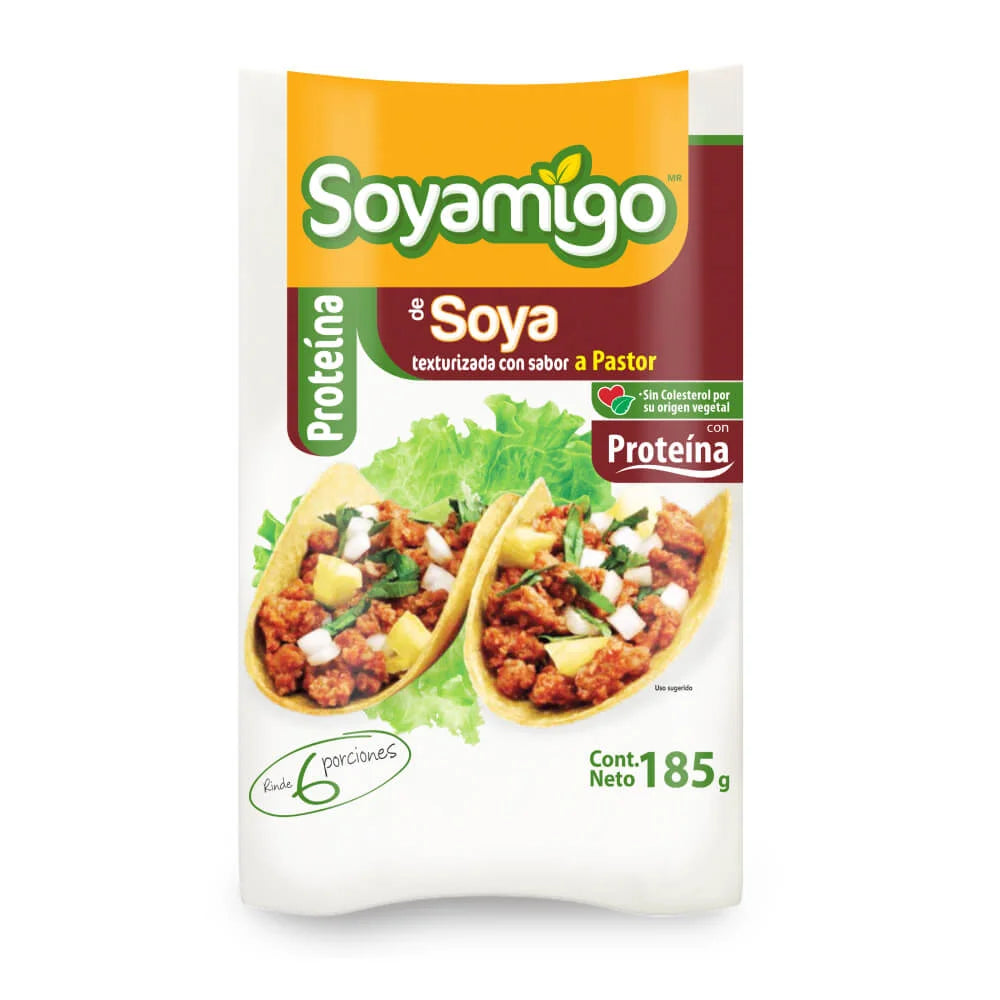 Open media 1 in gallery view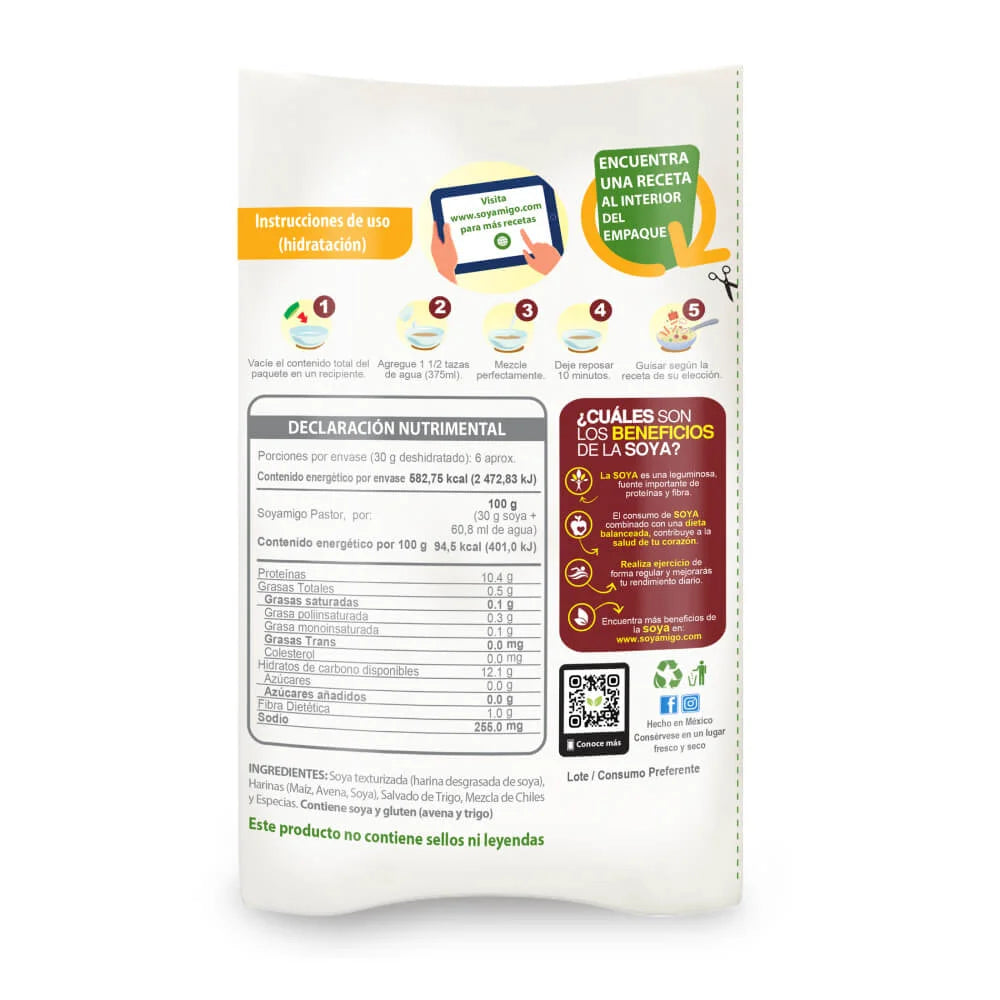 Open media 2 in gallery view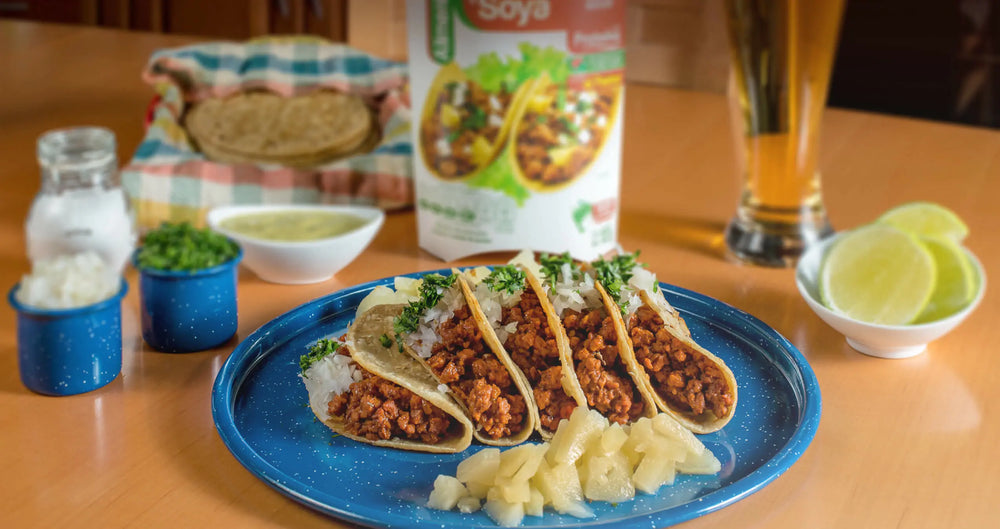 Open media 3 in gallery view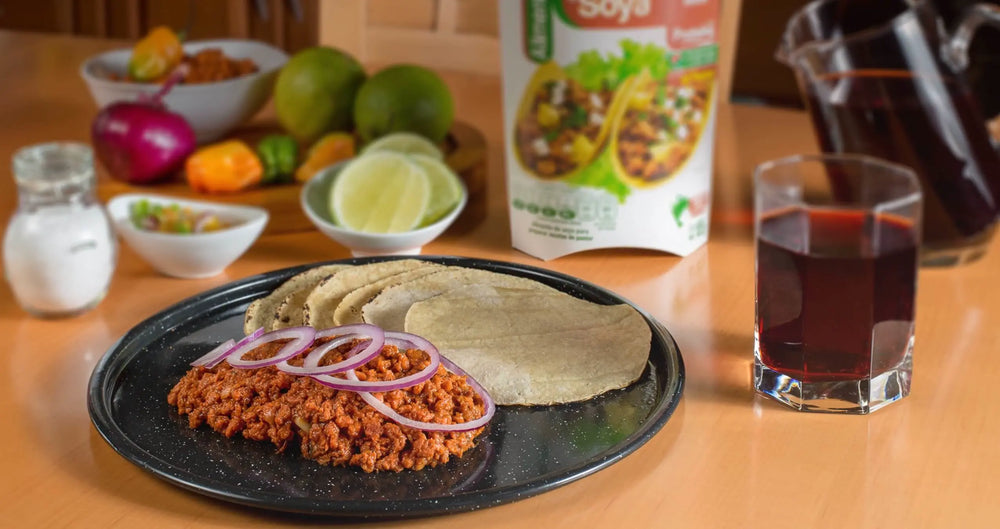 Open media 4 in gallery view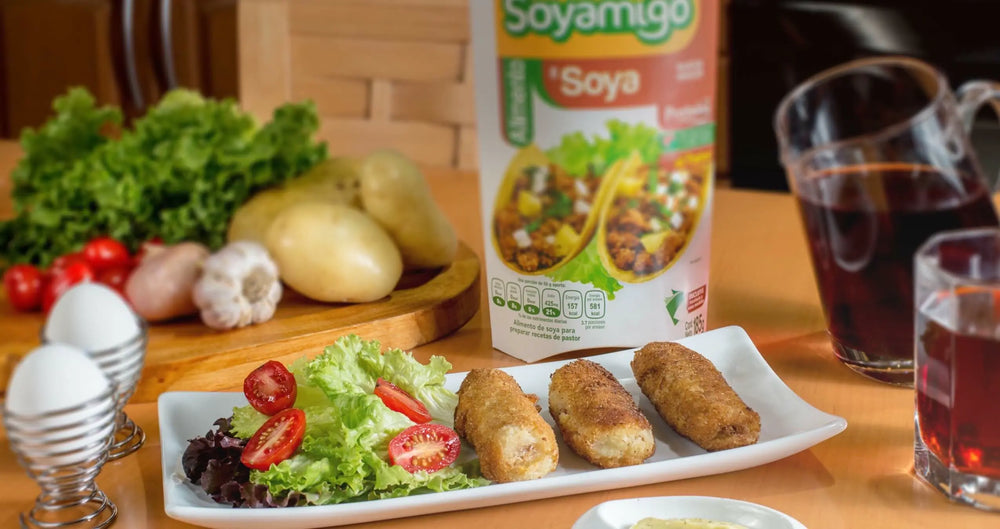 Open media 5 in gallery view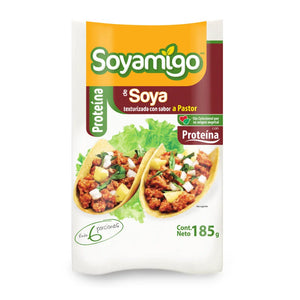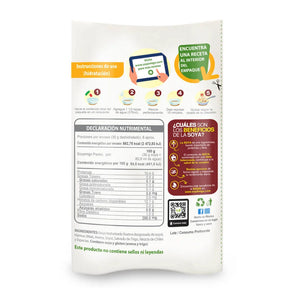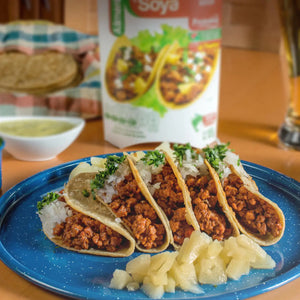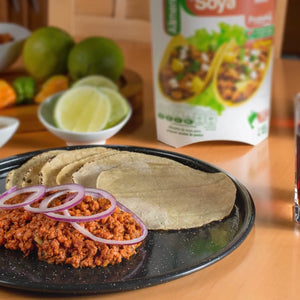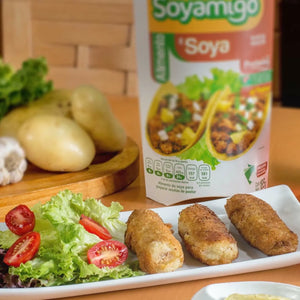 Descripción
Additional info
Reviews
Descripción
Additional info
Reviews
Soyamigo Pastor flavor 185 g

Dehydrated food ready to prepare based on textured soy flavored meat (pork) al pastor.


Profits:


Quick and easy to cook, delicious natural flavors with

 variety of recipes.
Serves 6 once prepared.

Ideal for the whole family.

High 100% vegetable protein, contains fiber, free of saturated fat, low in sodium.

Natural ingredients, spices and seasonings. 

Without animal meat, without cholesterol, without preservatives, without colorants, without hormones, without trans fats.

It does not contain stamps.


At Soyamigo we bring the benefits of this little seed to your palate with a delicious flavor. To incorporate into the diet: VEGETAL PROTEIN, FREE OF SATURATED FATS, RICH IN FIBER, with vitamins and minerals. These nutrients can help lower cholesterol levels and therefore prevent heart problems. In addition to helping in cases of obesity and diabetes, thanks to its LOW GLYCEMIC INDEX.


Nutritional information

Preparation

In a container, mix the contents of the package thoroughly with 1.5 cups of water (375 ml) and let it rest for 10 min.

For ideas of dishes you can visit the section of Recipes Soyamigo flavor Pastor.

Muy buen sabor
Muy buena consistencia y sabor, si le agregan piña sabrá mas rico y una buena salsa
¡Delicioso y rendidor!
Cada paquete rinde muy buenas porciones, el sabor es muy rico y nutritivo, recomiendo ampliamente el producto.
Muy práctico
Tiene recetas muy buenas y con ingredientes que pueden obtenerse en casa. Muy buena consistencia y la forma en la que viene sazonada es excelente.
100% recomendado.
Delicioso Soyamigo pastor
Delicioso como siempre, es el favorito en casa.
Sano y rico
Muy rico y fácil de preparar. El paquete llega en perfectas condiciones y con excelente seguimiento.
Obtén grandes promociones
y descuentos
Suscríbete para recibirlos