Skip to product information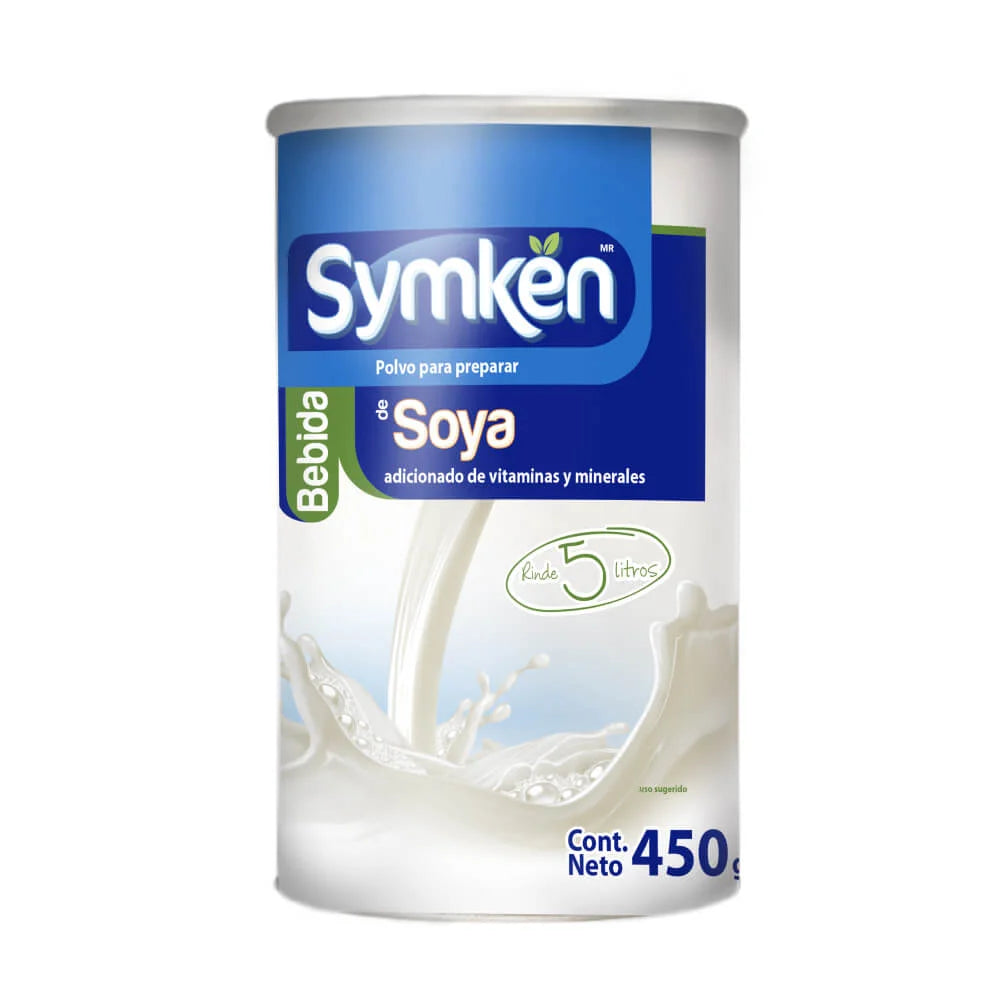 Open media 1 in gallery view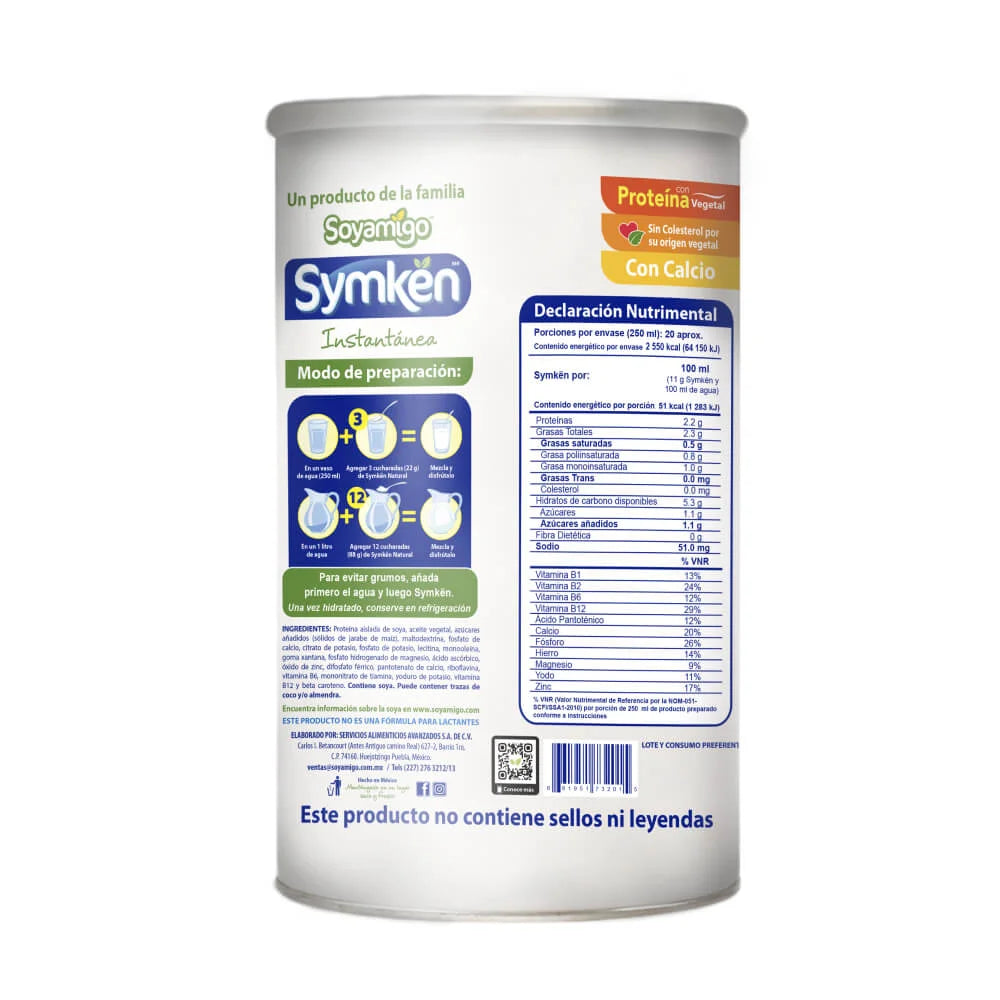 Open media 2 in gallery view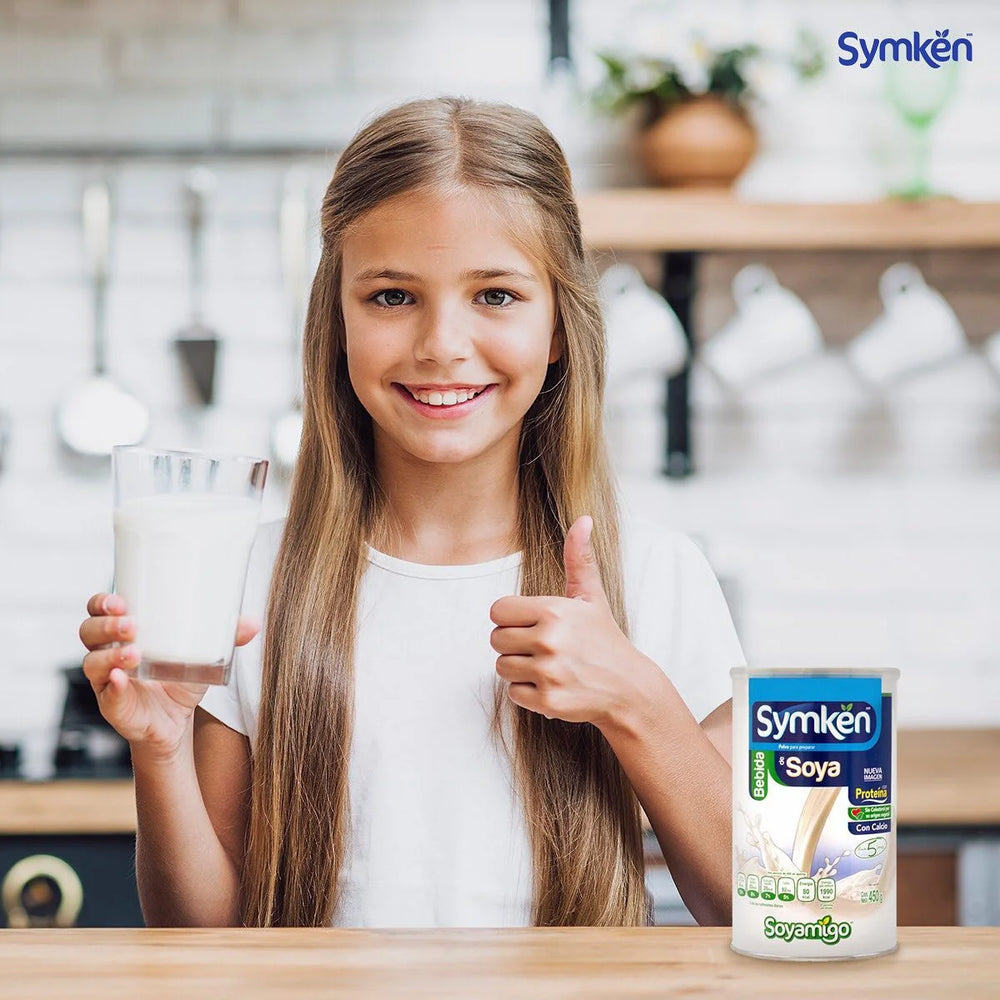 Open media 3 in gallery view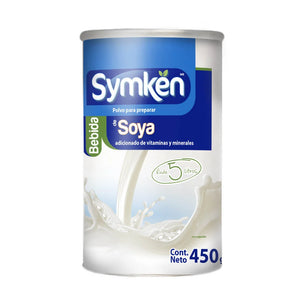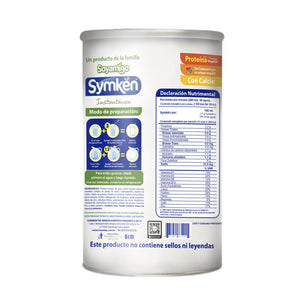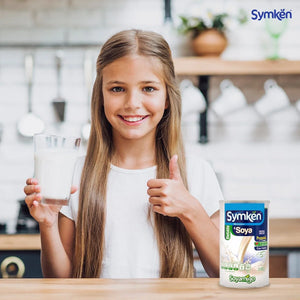 Descripción
Additional info
Reviews
Descripción
Additional info
Reviews
Symkën Soya Natural 450g jar

Powder to prepare soy drink, similar to cow's milk.

Features and Benefits:

100% Vegetable Drink.

Makes 5 liters.

Due to its high calcium content, it helps to strengthen your bones with vitamins, A, C, D, B2, B6, B12.

High in protein, low in fat, rich in fiber and easily digestible.

Lactose-free, gluten-free, cholesterol-free, hormone-free, preservative-free.

Expiration of 18 months.

 

At Soyamigo we accompany your lifestyle, offering vegetable drinks to incorporate essential nutrients into your diet for the proper functioning of the body. That is why the SOY is one of the seeds with the highest protein content up to 40% (very similar to the level contained in cow's milk) to create a EXQUISITE DRINK: FREE OF CHOLESTEROL, RICH IN FIBER AND CALCIUM, with vitamins and minerals. These nutrients can help prevent heart problems. In addition to helping in cases of obesity and diabetes, thanks to its LOW GLYCEMIC INDEX.

With our Symkën line we seek to accompany you and be part of your lifestyle by giving you a flavor with a touch of green, a green with a flavor of life, a green with a flavor of energy and a green with a flavor of joy, because GREEN IS BETTER.

We know that your life is in constant motion and we seek to be the best beverage alternative. By enjoying the taste of Symkën milks you get the best version of yourself, your environment and your planet.

Nutritional information

Preparation

To prepare a glass: Dissolve 3 tablespoons of Symkën Natural in 250 ml. of cold water, mix vigorously.

To prepare 1 liter: Mix 1L. of water with 12 tablespoons of Symkën Natural.
La clásica
Es un producto para mí clásico me encanta el sabor natural y el empaque me parece muy práctico
Favor de darme el Químico Proximal, gracias
Para mi tesis pienso emplearla, me haría un super favor si me pudiesen informar cuánta humedad, cenizas y los macronutrientes (proteína, lípidos, fibra y carbohidratos) tiene?
De antemano gracias
Deliciosa
Está muy rica esta leche de soya, sobre todo la de chocolate
Obtén grandes promociones
y descuentos
Suscríbete para recibirlos