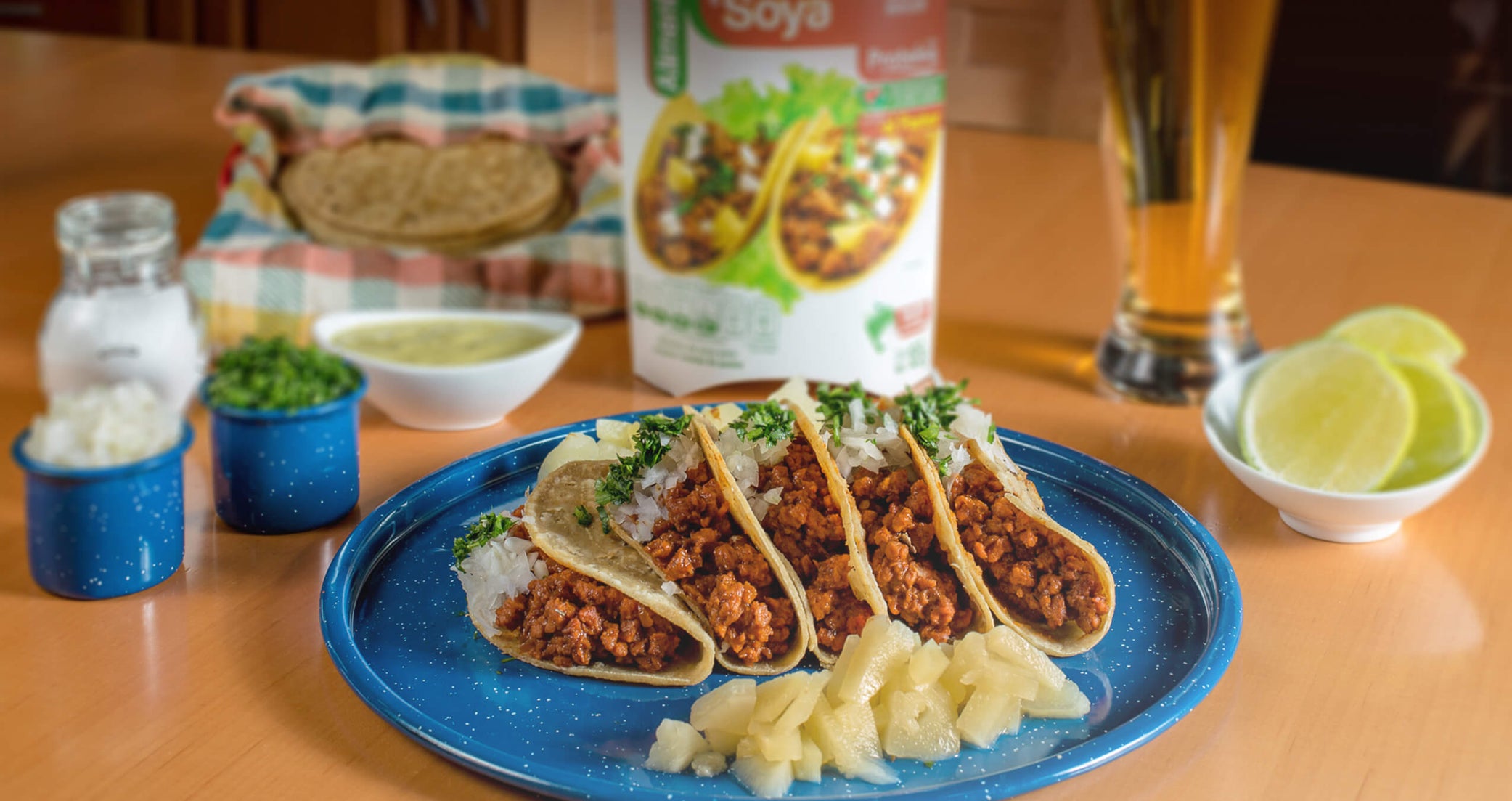 With
I am a shepherd flavor friend
you can prepare delicious recipes like some
Cochinita Pibil, Southeast style Potato Pancakes, the traditional Taquitos al Pastor,
among other dishes; check it out and discover new flavors, turn everyday food into food
Healthy, Healthy and Tasty
for you and your family.
It is necessary to buy the necessary ingredients for the preparation of each dish such as onion, chili, tomato, oil, among others.
---
Ingredients:
2 medium onions finely cut into half moons

1 Cup of coriander finely chopped

½ Cup of soybean oil (preferably)

¼ cup of vinegar

½ cup of water

1½ cup of canned pineapple diced

1 kilo of corn tortillas

¼ Cup of syrup (from pineapple)

Salt

Pepper
For the tacos:
½ Cup of onion finely chopped

½ cup finely chopped cilantro

Lemons
preparation:
Put ½ cup of vegetable oil in a frying pan to heat, add the onion and pineapple, fry until the onion turns transparent (approx. 5 min.). Add the vinegar, ¼ cup of the pineapple syrup, salt and pepper to taste; finally 1 cup of coriander. Cook over low heat for 5 minutes.

Add the Soyamigo meat flavor to the hydrated Shepherd (as indicated on the back of the package), stir (wrapping) until all the ingredients are integrated. Take care that it does not stick, if you notice that it dries add ½ cup of water. Stew for 5 minutes and you're done.

Make your corn tortilla tacos, add a little chopped onion, a little chopped cilantro, your favorite salsa, and lemon to taste.
Los más Vendidos

Regular price

$ 48.00 MXN

Regular price

$ 55.00 MXN

Regular price

$ 55.00 MXN
Obtén grandes promociones
y descuentos
Suscríbete para recibirlos Nest Mart