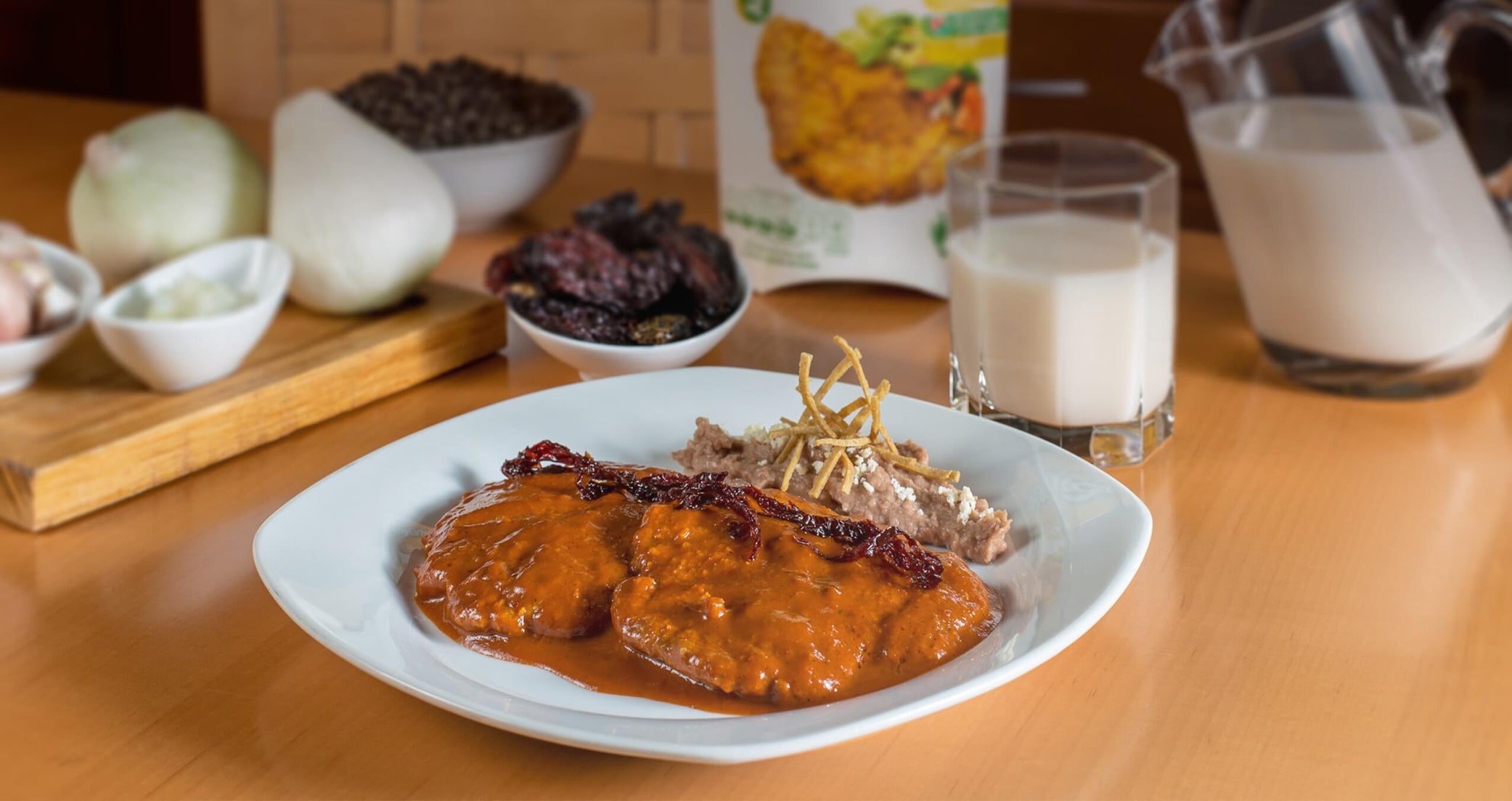 With Soyamigo Steak flavor you can prepare delicious recipes such as Steak in Chipotle Sauce, Breaded Milanese, Chemita Steak, Steak in Morita Chile Sauce, among other delicious dishes; Check it out and you will not regret it, turn the meal of every day into a Healthy, Healthy and Tasty food for you and your family.
It is necessary to buy the necessary ingredients for the preparation of each dish such as onion, chili, tomato, oil, among others.
---
¾ of Cup of onion finely chopped
½ cup of water
2 garlic cloves finely chopped
6 tomatoes
5 Chipotle peppers marinated
1 cup of milk (preferable Symkën Natural Milk)
1 cup soybean oil
1 cup of cream
Salt
Pepper
Bouillon powder
Oregano
Thyme
Preparation
Hydrate the Soyamigo Steak / Milanesa flavor (as indicated on the back of the package). Stir to integrate the water with the seasoning (powder) and form a "dough".
Once all the water is absorbed, place the dough on the table and knead until smooth, smooth, and workable.
Form "churritos" of the same size, place them between two plastic sheets and spread them out as much as possible with a rolling pin, preventing the "steak" from breaking.
In a skillet, I poured ½ cup of the oil and let it heat over medium heat.
Dip the steaks until golden brown. Then drain them over a strainer.
Preparation of the sauce
Roast the tomatoes.
Pour a ½ cup of oil into a saucepan and once it is hot add the finely chopped onion. Since it began to become transparent, the garlic is added so that it does not burn, it is removed and reserved.
Blend the tomatoes, the onion and garlic sauce, the marinated chipotles, a pinch of oregano and thyme, the cup of milk and the water. If the sauce is very thick add a little water.
Bring the sauce to a boil for 15 minutes over low heat. Lastly, add the cup of cream and stir well. Turn off and let stand.
Serve your steaks and baste them in the hot chipotle sauce.
Accompany the dish with fresh vegetable and bean salad.
Los más Vendidos

Regular price

$ 48.00 MXN

Regular price

$ 55.00 MXN

Regular price

$ 55.00 MXN
Obtén grandes promociones
y descuentos
Suscríbete para recibirlos Nest Mart