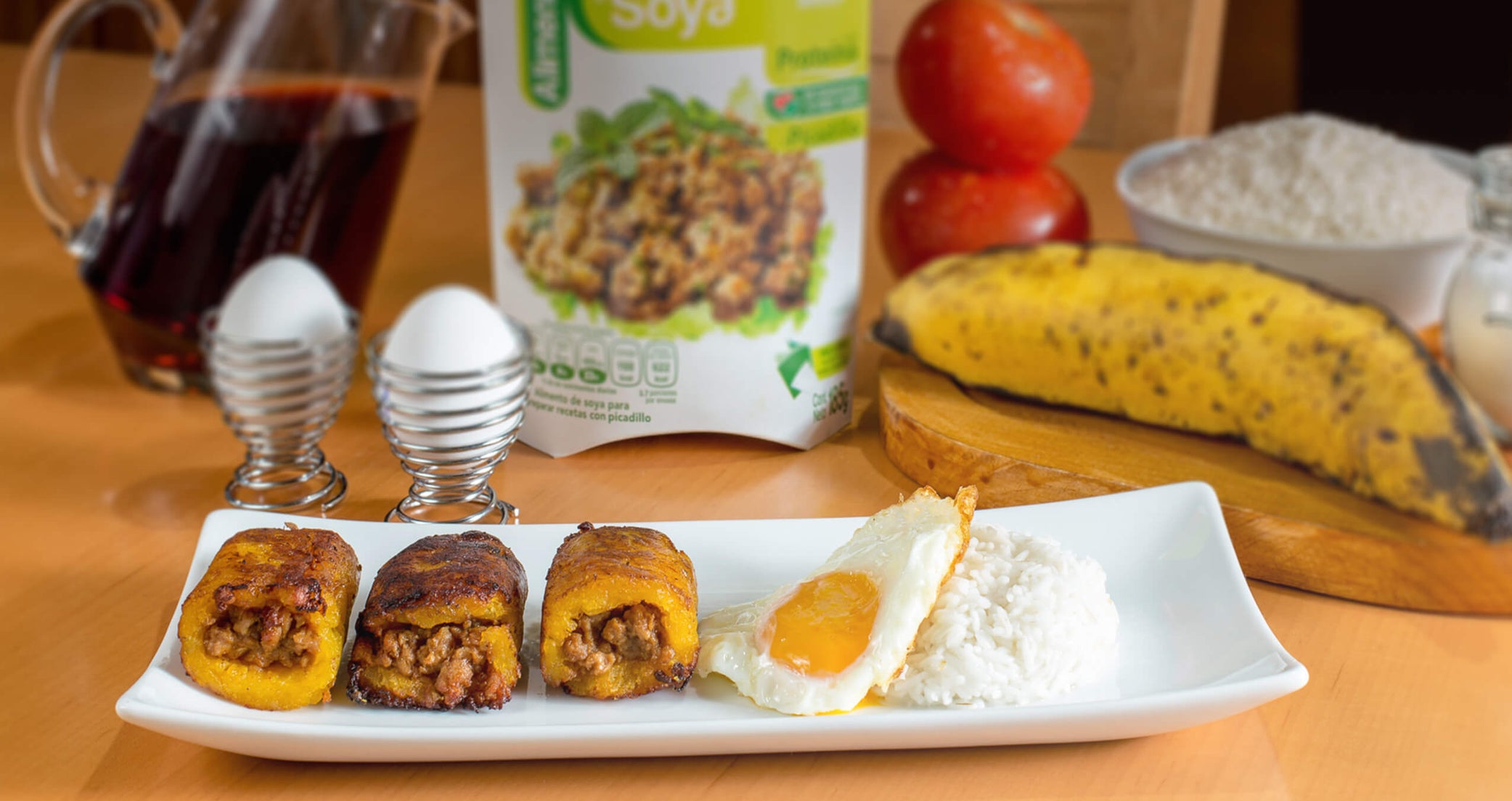 With Soyamigo Picadillo flavor you will be able to prepare delicious recipes such as a Cuban Dish, Spaghetti Bolognese, Country Picadillo, Chili con Carne and more exquisite dishes; turn the meal of every day into a healthy, healthy and tasty food for you and your family.
It is necessary to buy the necessary ingredients for the preparation of each dish such as onion, chili, tomato, oil, among others.
½ Onion cubed
1 garlic clove finely chopped
3 tomatoes cubed
6 Plantains
¾ Cup of soybean oil (preferably)
Bouillon powder
Salt
Preparation
Hydrate the Soyamigo Picadillo flavor, as detailed on the back of the package.
Cook the plantains with everything and peel in a water bath for 10 minutes. Once this time has elapsed, they are removed, peeled and crushed to form a dough.
In a frying pan, fry with ¼ cup of oil, garlic, onion and tomato once parboiled, add Soyamigo Picadillo flavor and gently wrap, season with salt and consommé.
Divide the dough into 12 portions, roll out each portion of banana, fill it with the mincemeat and form a croquette.
Fry the croquettes with ½ cup of the previously heated oil.
We suggest serving two croquettes per person, accompanied by refried beans, Mexican rice and a fried egg.
Los más Vendidos

Regular price

$ 48.00 MXN

Regular price

$ 55.00 MXN

Regular price

$ 55.00 MXN
Obtén grandes promociones
y descuentos
Suscríbete para recibirlos Nest Mart